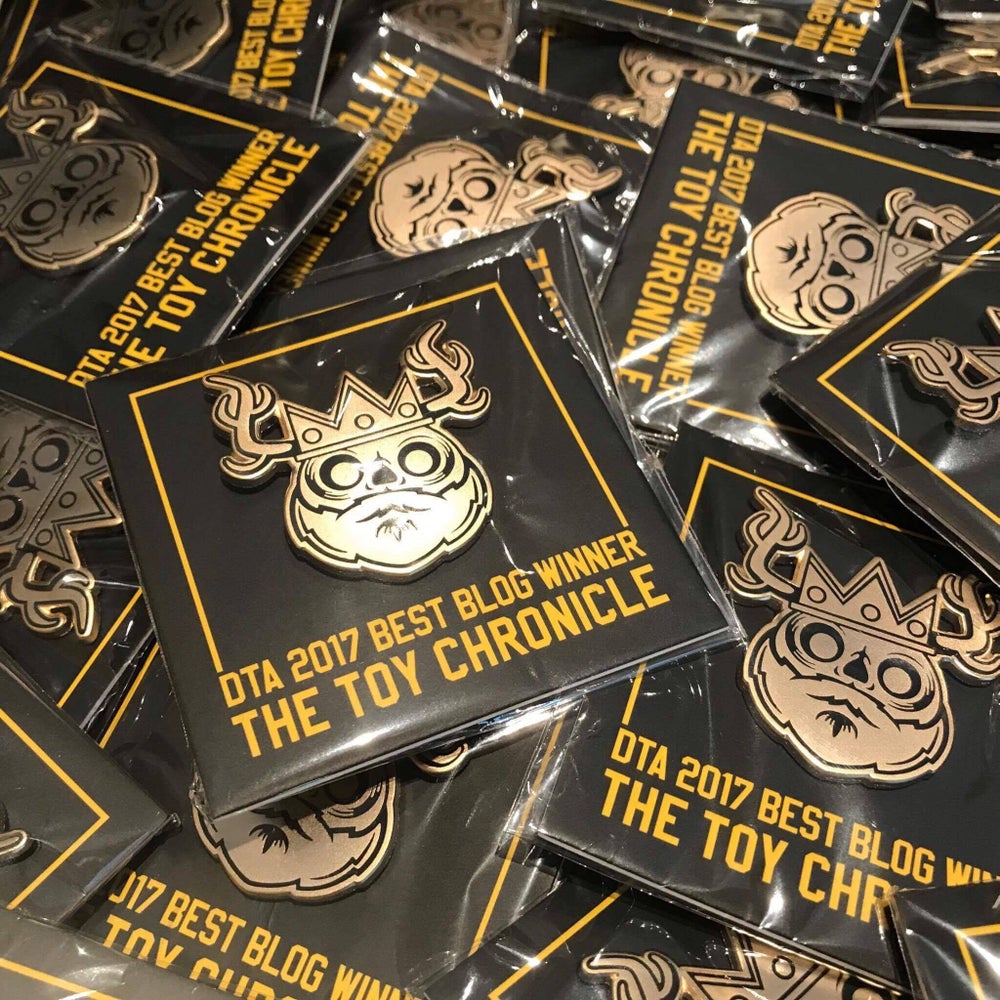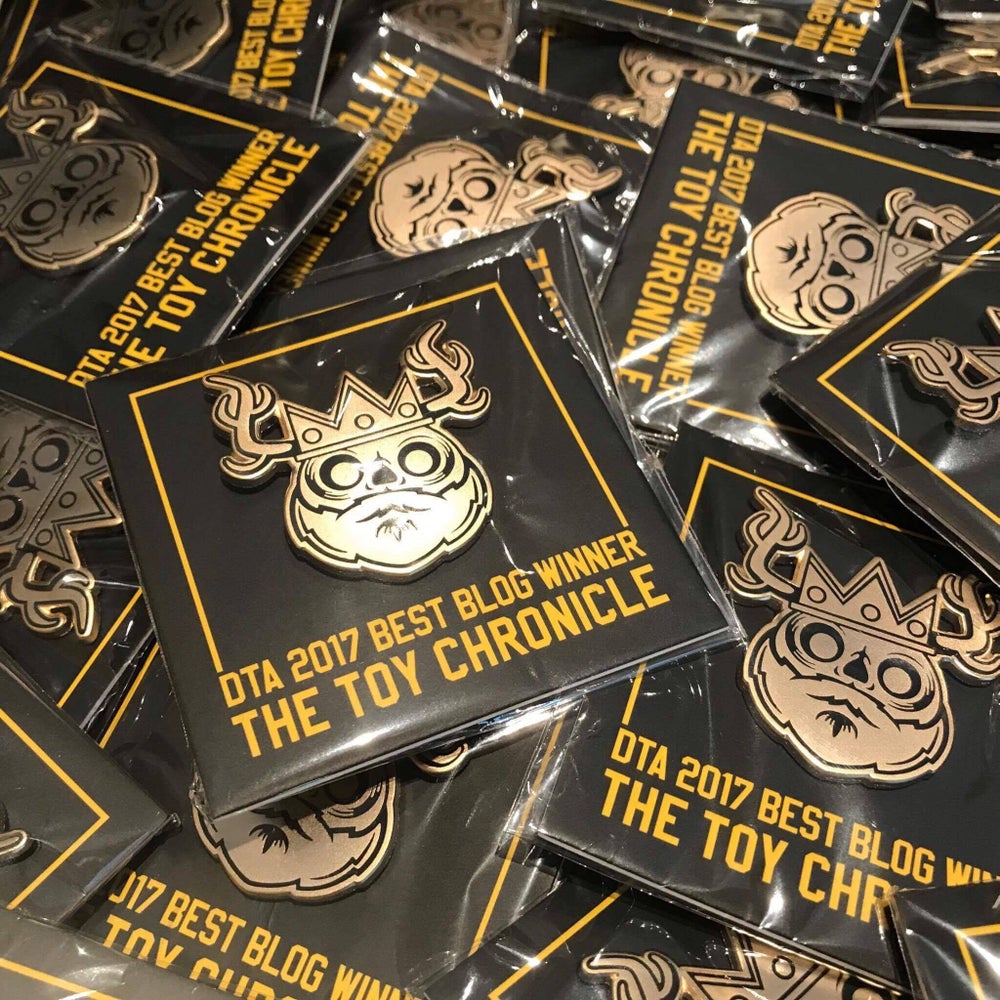 TTC DTA Win Pin Pre-Order
£10.00
Back in May 2017, The Toy Chronicle won our SECOND Designer Toy Award for BEST BLOG! To celebrate TTC have teamed with Susannah Kirtland and Yaniv at Art Pin Collection to produce a celebratory enamel pin of the TTC logo proudly wearing his DTA crown! The TTC DTA Win Pin!
We are holding a special pre-order price for the next week, so if you grab your TTC DTA Win Pin now, you'll not only get it for the price of £8, but you'll get FREE WORLDWIDE SHIPPING too! FREE WORLDWIDE SHIPPING. Once the pre-order period is over (17th Sept) the price will revert to £10 and shipping will be calculated accordingly.
The TTC DTA Win Pin will be a 38mm hard enamel pin and will come with two pins at the back to ensure maximum security. Branded with TTC on the back, it'll also come with the backing card which you can see in the image.
Available to pre-order right now, the TTC DTA Win Pin will be produced over the coming weeks, and will be available in early Nov for shipment.